A contributor to the eBay PowerSeller discussion board suggested that I make an alternate version for Above Standard Sellers who are actually proud of their business.
It takes very little to be knocked out of "Top Seller" contention. 3 grumpy buyers out of 599 successful transactions in the course of a year would do the trick.
Here is that logo. The wording is consistent with what eBay says about "Above Standard Sellers".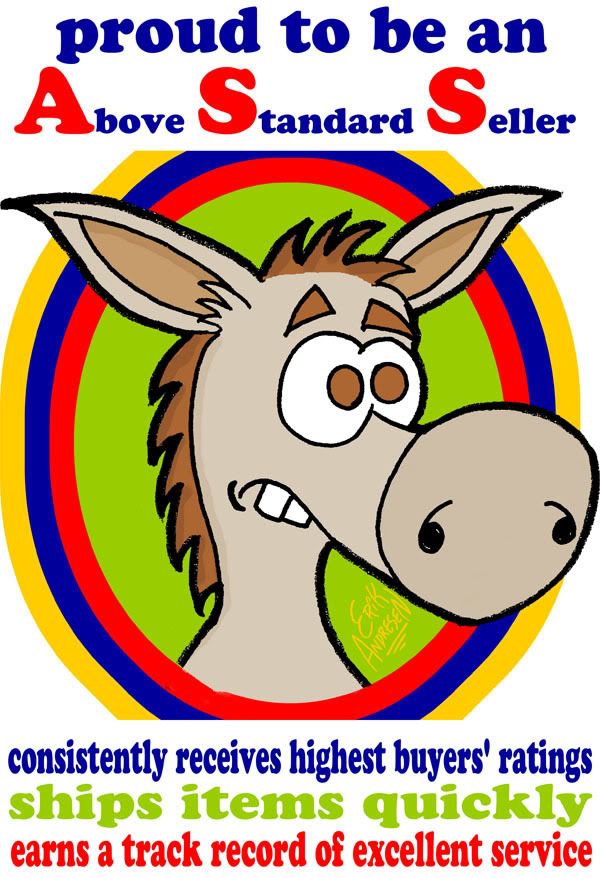 As with the previous cartoon, the image is royalty-free and you are free to use it for your own purposes.