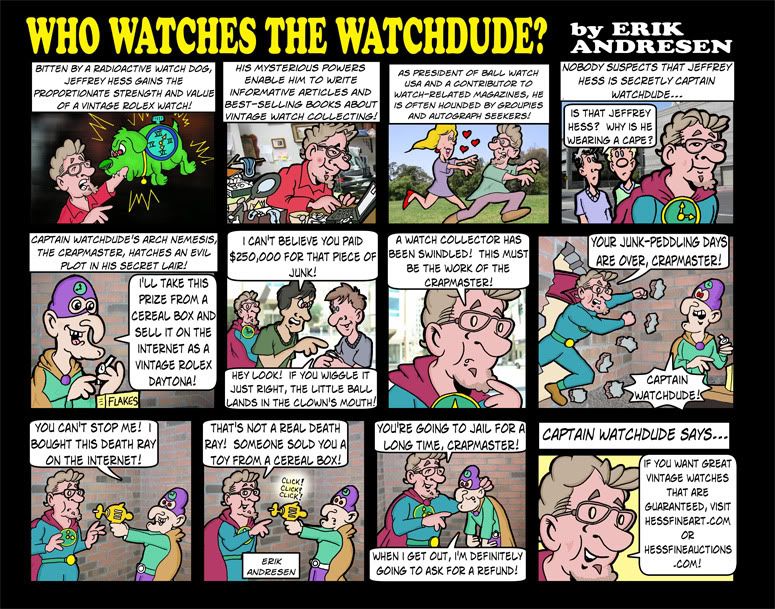 This cartoon was commissioned by the wife of Jeffrey Hess, a high-end vintage watch and antique art dealer. Hess is president of Ball Watch USA (reportedly, the company which the phrase 'on the ball' was based on). He is the author of an incredibly detailed and authoritative reference work on Rolex watches. On eBay alone, he sells about 10,000 items a year, many of them for thousands of dollars apiece.
What do you get someone like that for his birthday? Another watch? He'd throw it on the pile and sell it on eBay. So, his wife decided to turn him into a superhero. This comic strip was unveiled as a large poster for his big birthday bash October 2, and guests to the event wore t-shirts bearing the cartoon.
HAPPY BIRTHDAY, JEFFREY HESS! And if you want a follow-up for your anniversary or something, please let me know.