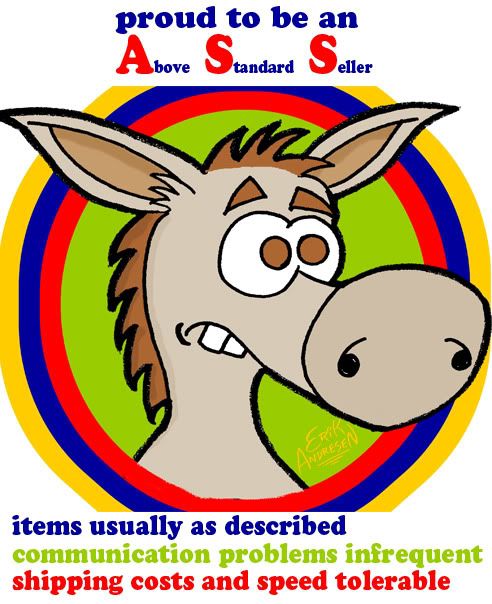 eBay recently invented several new classifications of sellers. The absolute best kind of eBay seller is called a "Top Seller". There are a variety of factors, but the key to being a "Top Seller" is to have fewer than 1 in 200 customers leave you a '1' or '2' in any Detailed Seller Rating (those star things).
The 2nd best seller on eBay is an "Above Standard Seller". Above Standard Sellers are fine sellers, but they might have missed the mark on a category here or there. For instance, if one buyer in 199 left them a "2" on a DSR category.
In recognition of the achievements of Above Standard Sellers, I designed a logo which they can proudly display wherever it's appropriate.
The image is royalty-free, so you can pass it around the internets and use it as you see fit.
UPDATE: Merchandise with this cartoon on it can be found here.